What do you need to build a strong team in your company? Employees, naturally. How do get them? By running a recruitment process. Usually, you will create a job listing, then post it online/offline and wait for people to apply.
But what about going a step further and adding a recruitment video to it? 
 
If you are a person responsible for the recruitment process in your company, here is the time you need to think about creating a recruitment video. 
 
You will ask: but why should I make any effort? Shouldn't candidates seek to work for me?
 
I will say: A recruitment process should be a part of your brand strategy. If you will play it well, you can gain not only a valuable employee, but increase your brand awareness.
 
Here are 6 reasons why you should invest in a recruitment video. 
 
1. Introduce your company, team and company values.
A recruitment video gives you the great opportunity of introducing your company and your team to potential employees. Of course you can write down the history of your company, describe its mission, but not many will read it in full.. 4x more people prefer to watch the video about something rather read about it! People are now too busy ( not to say lazy) to read the text in full, make things easier for them.
 
 
2. Employees testimonial
 
What do people do before buying something online? They're reading a review. 
Your candidate would love to hear some opinions about your company, too. 
 
Create the employees testimonial by engaging existing team members in your recruitment video. Give them a chance to:
introduce themselves, 

tell about their role in the company,

describe their duties and responsibilities

say what they value in the company and what they've learnt so far
 
An honest opinion from 2-3 existing employees would be more than enough to give the great proof, that your company is worth working for. 
 
A happy face of your employee is the best testimonial you can get! 
3. Building the trust
Almost everyone can create a website, social media profile or create a job listing, without proving their identity. You might find an incredible job offer online, offering a high salary and lots of benefits. But can you take it for granted that this is not a scam? 

People google things they don't know well. Assuming, that you're not with a worldwide known concern or you're a young startup, there might not be much information about you online. This is where recruitment video will make the job done. For example, add it to a landing page responding to Google queries about your company. Plus showing yourself builds trust - people are more likely to trust someone who is not afraid to expose himself to the public. 
4. Driving an extra traffic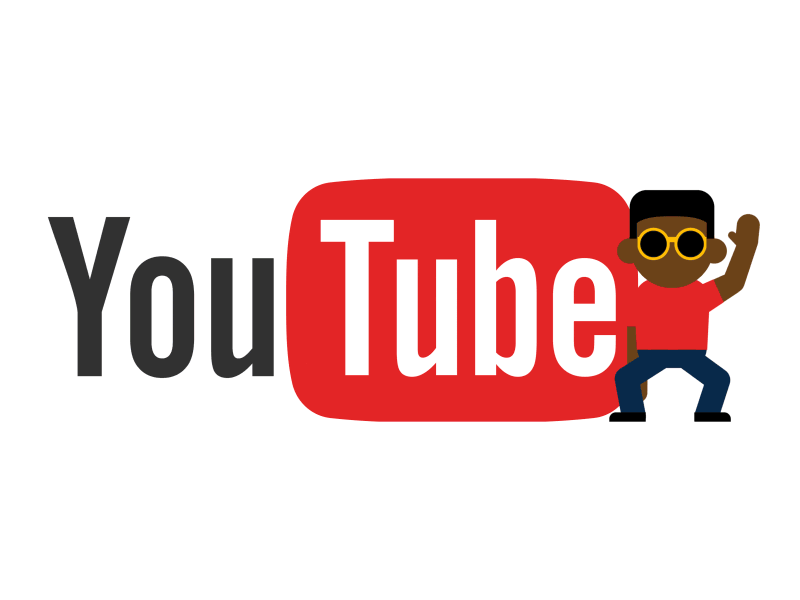 Social media recruiting is getting more popular, with LinkedIn, Twitter and Facebook playing significant roles in it. We're living in times, where over 2.3 billion people own a social media account. Posting an engaging content such as video helps to grow the social network of professionals, potentially looking for a new job.
What is more, YouTube is the second largest search engine plus the 3rd popular website worldwide. That stat speaks for itself, doesn't it? 
5. Define the qualities you want in your employee
A video can actually give you an opportunity on making a first selection of applicants, who have skills and attitude you're looking for.
Have a look on a great example, an interactive gamified recruitment video by Deloitte. 
-> http://www.raptmedia.com/customers/deloitte/
Their objective was to create a video, which would tell about company's work culture and strategy, plus will allow to determine, whether potential applicant will fit into the company. 
Using a gamified interactive video, potential applicants could experience first-person view as a new Deloitte employee and could click on choice points within the video to decide his further actions, determined as right ( following company's policy) or wrong. 
6. No expiry date 
Think of your recruitment video as a long-time investment, not a one-off use. It's highly likely that you will be hiring people more than once in a lifetime. The video doesn't need to have an expiry date, unless you want to create it for one specific occasion or a particular vacant. A relevant CTA button linking to a job description or application form can be added whenever the recruitment process will be on.
Case Study
We've recently created a recruitment video for our client - Polsteel Ltd, steel manufacturer. The objective was to introduce the company to new people and interest them in applying for a job. The video was providing information about company's working culture, policy and strategy. It contained employees testimonials and is planned to be reused continuously during ongoing process of recruitment. 
Quick summary:
Don't write about your history - tell it
Instead of bragging about interesting projects - show highlights of them
Demonstrate the company policy
Save your time by determining core values you want in your employees 
Reuse your video whenever you're recruiting. 
Questions? Drop us a line: marta@flintmediagroup.co.uk
Please reload