Why you need to invest in event coverage and why it needs to be a realtime one — case study
Events play a significant role in organisations promotion and branding. If you've ever organised or attended an event or a conference, you probably know that is the perfect way of sending a message across to the audience. 
You will find a number of proofs on the importance of events in branding, which I am not going to ramble on in this post. 
Just to give you an idea on how powerful the event industry is in the UK, have a look on the infographic created by Eventbrite.*
I think you will all agree with me that it is crucial that the event is visually captured & shared on social media.

Now, let's focus on the profits of investing in the professional event coverage and why it has to happen in real-time in order to be effective.
The Struggle 
One big downside of most of events is that the are limited only to the people in the room. 
What event organisers often forget about, is that they have to engage event attendees and those, who couldn't be present, at the same time. The simplest way to do it is to use the power of social media.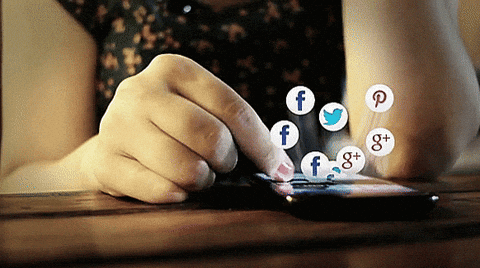 But social media works best not after, but NOW. Think of live transmissions on Facebook, Instagram or Periscope and how they change the way people perceive what's happening in the world. The buzz needs to happen in real-time, who cares about that concert 5 days ago?! Too much is happening right now to contemplate about the past.
Conclusion? I think you already guessed it. 
The social media updates from your event must happen simultaneously to the time of the event. 

But don't forget that the quality of the content uploaded needs to look stunning & professional. 
So you now have 2 ways to choose.
Solution 1.
You will hire a professional photo/video-grapher to capture the event so you don't have to post an average quality snaps from a smartphone. But the footage will be delivered days after the event and you will be sharing them once everyone has already moved on. Don't count on a great engagement…
Solution 2. 
You can tweet some pictures in real-time if you will shoot them on your phone. However, can the quality compare to the pro-footage? Plus, will you have much time to take care of the event coverage as there are so many things you need to think of first as an organiser?
Which one are you choosing?
Hint: Choose a secret option number 3. 
The Solution - Real-time Event Coverage
So you don't have to choose between real time and stunning quality, we have developed our genuine 'Real-Time Event Coverage', which is simply a combination of taking high-quality pictures and sharing them on social media on your behalf not after, but DURING the event. Imagine that feeling when you're coming back home after the event and people are already retweeting the finest snaps - isn't that the ultimate way?
 

How does it work? 
Our team for the event will comprise of a photographer, videographer ( if required) and a community manager. 
The first two are taking care of the great quality footage, e.g. portraits of the speakers, journalistic shots of the stage and the venue, close-up reactions of attendees. 

Like this:
 
Our Ninja in action :)
Meanwhile, our social media ninja aka
Community Manager will be listening carefully to speeches and interactions on the stage, so the content that will be shared on social media will be accompanied by relevant captions, quotes or statistics, allowing for people to relate to it better. What is more, our manager will be monitoring the event hashtag/account to interact with updated send directly by
event attendees and other followers. 
Now let's compare some phone snaps and professional pictures tweeted from the same event:
The Case Study 
To better imagine the impact of real-time event coverage, have a look on the summary of The Business Show 2017 event.

We have posted about 25 pieces of content ( pictures and time-lapses marked with hashtag #TBS2017) throughout 2 days of the event, all of that within minutes from the time it was taken. Our content was accompanied by a relevant description and some best quotes from the speeches and workshops. Tweets has been enthusiastically received by the attendees, speakers and exhibitors. The total number of impressions earned was 40 000. 
Summary
Events play an important role in company promotion and branding

interact with event attendees and social media audience at the same time

make sure you are sharing event updates during the show, not days after

high-quality content is as important as promptness of social media updates

increase the social media impact by investing in real-time event coverage
If you're organising an event and you would like to try real time event coverage yourself, call our team or drop us an email.
Please reload