Today I want to share with you my favourite 'tools' which I can't get away with while helping companies make content matter and build strong social media presence.
 
*Despite the title given, the tools I will describe below are perfect not only for marketers, but for community managers, content creators, storytellers and basically anyone who has to do with building a brand image. 
 
Why I am mentioning exactly these tools? Because they make my life easier! Each of them helps me to keep the right work efficiency and enable to turn my ideas and creativity into great content.
 
Let's start. 
 
 
1. Canva

 https://www.canva.com/ 
 
What is it? A free graphic-design tool website, which makes graphic design amazingly simple for everyone. 
 
​You know that information without visuals barely exists on social media.
To engage audience you need to create interesting graphics.
 
Within minutes, you can create and export a Facebook post graphic, using ready templates, changing the text, colours, photos or shapes or if you're more brave you can create the graphic from scratch, by adding desired elements on a blank canvas.
 
You can upgrade to the pro-version and be able to e.g. add your custom fonts and colour palettes. 
 
But don't think that with Canva you will suddenly become an award-winning graphic designer. A good taste and basic knowledge of graphic design is desirable to create the right content for your brand. 
 
Key feature: You can choose a post category from social media post, artwork, flyer or eBook and no need to worry about correct dimension, the tool will automatically apply the right size and will suggest best templates for each project. 
 
Free? Yes* ( stock content paid, upgrade to pro version - paid monthly)
 
 
2. Boomerang 
http://www.boomeranggmail.com/
 
What is it? It adds scheduled sending and the easiest, most integrated email reminders to Gmail, as well us follow-up reminders.
 
Other words, it's a plugin for Gmail users. It lets for message scheduling, sending reminders or follow-up messages. As an extra, it also indicates if the email is respondable or not. For example, I am an night-owl and love to write my emails late at night, but I definitely don't want to send them so late not to wake someone up!
 
You may not use it everyday, but trust me - it will come in handy at least once a week. 
 
Key feature: Scheduling. It allows for creating an email and than choosing, when you want to send it - on the exact time chosen or best time possible (newsletters).
 
Free? Yes! 
 
3. Giphy 

 
https://giphy.com/
 
What is it? Giphy is an online database and search engine that allows users to search for and share animated GIF files.
 
So it is basically a Google for Gifs, were you can also create your own gif, upload it, share and wait for other people to share it, too. 
 
I love using gifs on social media! At first, it may seems like GIFs are good only for teenagers, but can be actually witty and engaging. Social media communication needs to stand out in order to engage the audience. Plain text is not enough and sometime a picture is not enough as well. 
 
Key feature: GIF creator, perfect for content creators/community managers. 
 
Free? Yes!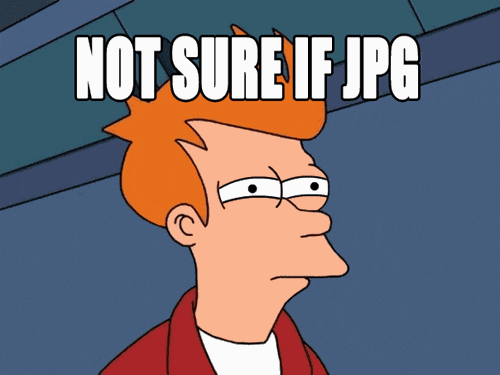 4. Adobe Lightroom  

 
http://www.adobe.com/products/photoshop-lightroom.html
 
What is it? A digital photography software for desktop and mobile which allows for viewing, organising and retouching large numbers of digital images.
 
At Flint Media we specialise at visual content and that means dealing with LOTS of pictures. Adobe Lightroom allows for creating separate catalogues for each client, event, photoshoot or any other occasion. You can easily select and edit pictures you'd like, for example, to export for further sharing. You don't have to be a professional photographer to use this app, but you will need to learn some basics. After all, you need to know what is the exposure, vignetting or noise reduction. 
 
If your social media communication involves sharing photo content Adobe Lightroom might come in handy for you as well. 
 
 
Key feature: You can create presets which will drastically speed up image editing. 
 
Free? No. It requires a paid Adobe CC license.
 
 
5. Tweetdeck 

 
https://tweetdeck.twitter.com/
 
What is it? Tweetdeck is a free social media dashboard created by Twitter, perfect for managing multiple Twitter accounts. 
 
I use Tweetdeck mainly for community management on events. When we are doing a real-time event coverage ( photos and videos are shared on social media platforms during the event to interact with attendees ) we need to be in control of particular accounts ( e.g. event host, keynote speaker), hashtags and mentions. Tweetdeck divides all notifications into relevant categories, allowing for clear monitoring and prompt responding. 
 
Key feature: Tweeting, re-tweeting, scheduling, monitoring & responding in one place. Handy!
 
Free? Yes. 
 
 
6. Grammarly 

 
https://app.grammarly.com/
 
You remember that very important email you've sent to your client and spotted the huge typo once you've already hit 'send' button?
Or maybe you've created a great artwork to be printed which was ruined by improper spacing? 
 
 
 Here's Grammarly to the rescue. 
 
What is it? It's a free writing app and grammar checker that will make sure your messages, documents, and social media posts are clear, mistake-free, and impactful. 
 
These days we live fast hence we need to write fast. If you've done a typo or accidentally forgot to put a coma or left unnecessary space before a question mark Grammarly will mark it red and suggest the correct spelling or wording. 
 
Key feature: Proofreading on many platforms - social media, emails, websites etc.
 
Free? Yes. (Premium plan is paid monthly)
 
It's my absolutely number one. Typos can happen - just don't let them ruin your day!
 
 
I hope you will find my favourite apps and tools useful but remember that there's much more you can find online and adapt it to your own requirements. 
 
Test each app yourself - If you don't like the interface, layout or UX - don't stick to it, change it for an alternate tool! There's nothing worse than being forced to use an app which you hate and makes you less efficient. 
 
Do you have your favourite tools that boost your productivity at work? Left us a comment!
 
Questions? Drop me a line: marta@flintmediagroup.co.uk
Please reload