You will find numbers of articles on how to create great videos in general and how to be successful on social media. Here is how to do both things at the same time. Learn our 10 tips how to create great videos for social media. 
1. Subtitles and captions 
85% Facebook videos are watched without sounds. Shocking, isn't it? 
But think for a while. when and where online videos are watched most of the time. While commuting, in bed, during lunch break or even during a boring company meeting... When we're not allowed to play sounds and don't have access to headphones. We play videos without sound, because it's simply more convenient. 
And what do we do, if there are no subtitles or no captions? Do people care enough to search for headphones or save the video for later? NO.
Your audience won't bother, that is why you need to. While creating a video for social media, especially for platforms like Facebook, Instagram or Twitter, make sure you're adding captions and subtitles to your videos. This small trick will help you engaging more audience.
2. Keep it short
However, the shorter the better. We would recommend that your social media videos be no longer than 1-2 minutes. This is the optimal time for keeping someone's attention and sending the relevant message across. 
If you think the topic requires more time, think about splitting the longer video in parts or create a shorter teaser of the longer version. 
Remember that some platform have the video length restriction. E.g. Instagram allows only for 60 second videos, Snapchat - only 10 seconds. 
3. Start with a blast
If you won't interest the viewer within first seconds of your video, he will scroll down looking for something else.  Most platform have about 3-seconds autoplay ( e.g. Facebook) which is the time you have to make someone watching your video. Forget about long intros with your logo, start with the content relevant and visually interesting for your viewer. Give your audience a preview, what they can expect if they'll keep watching the video.
4. Choose a right thumbnail
Thumbnail is a preview of your video. Interest your viewer by choosing the best still frame from the video or create a thumbnail as a separate graphic. Remember, that same like with the 3   seconds auto-play, thumbnail may either interest      Source: Facebook, screenshot
the viewer in watching a video or making them
scroll away from it. 
5. Upload native videos 
You might feel tempted to create a video, upload it e.g. on YouTube and share links on different social media accounts.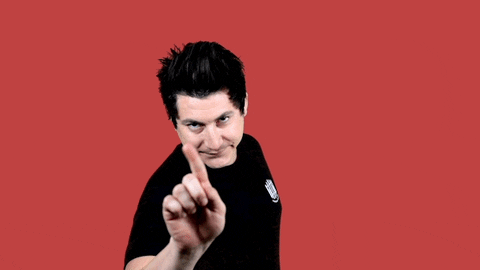 Don't.
Native videos provide the advantage of autoplay and increase the organic reach. Videos will also become the part of your video library, enabling for finding it more easily, 

Twitter internal data also shows that native videos get 2.5 times more replies, 2.8 times more Retweets, and 1.9 times more likes than linked video.
6. Quality
Creating and uploading the video in highest resolution is not really necessary, but make sure the quality of the video is good, avoid pixelation. 
If you are exporting the video in programmes like Adobe Premiere, you can choose the preset for the device/destination you are exporting to. 
Beside the resolution of your video, there are also different factors that affect the quality of your video. Take care about the sound or music added to your video - is it recorder properly, not too loud or too quiet, is the text in your video easily readable, it is not covering something important in your video etc. 
7. Square is trendy
You can create videos in horizontal/landscape format for your social media channels, but think about square one. 
Square videos take up to 78% screen space on mobile devices.  Since a lot of videos are watched on mobile devices, square videos might be the optimal solution to provide the best engagement on your content. 
8. Videos, pictures, slides. 
Video doesn't need to be a video. How come? 
If you don't have nice vide clips or it is not really necessary to create them, you can create slideshows or animations. Have a look on apps like Ripl or Animoto, which allow you to add animated captions, video transitions etc. 
9. CTA
Your video need a Call The Action. You can use your video as a way of getting new followers or sign ups to your newsletter. Encourage viewers to share the video or tag their friends in a comment to increase the organic reach. Maybe your Call The Action is to motivate people to try something new, like recipe or exercise? Think what is the purpose of the video and use it as a CTA.
10. Catchy topic
Last but not least - the topic needs to be catchy! Create videos relevant to your audience. Spend some time on researching what their most interested in, what types of video are shared the most, what is trending in the internet. You probably won't create  a video that will go viral straight away, but if you will be consisting in creating great videos relevant to your audience, you will surely get in return their engagement and devotion. 
Please reload